http://www.guardian.co.uk/voluntary-sector-network/2012/jun/07/unemployment-charities-volunteering

How unemployment and the recession is affecting volunteering | Voluntary Sector Network | Guardian Professional
Despite the continuing recession, in recent weeks unemployment figures have thankfully started to recover. However, there are still more unemployed young people than… Continue reading →
http://www.ayrshirepost.net/ayrshire-news/local-news-ayrshire/

Stuart Wilson's Business World
Jun 8 2012 by Stuart Wilson, Ayrshire Post (main ed)
SCHOOLKIDS from across Ayrshire have been given an insight into their dream jobs.
Pupils who want to crack the construction industry joined some of Scotland's… Continue reading →
http://www.thisisnottingham.co.uk/Notts-firm-pledges-apprentices-Post-campaign/story-16312311-detail/story.html
Notts firm pledges three apprentices during Post campaign
A NOTTS firm is looking for three apprentices to boost its use of modern technology.
Hillary's Blinds, of Colwick Business Park, wants them to join its ICT team.
​
Training pledge:… Continue reading
http://www.thisisgloucestershire.co.uk/Gloucestershire-LEP-secures-cash-incentives-small/story-16313995-detail/story.html

Gloucestershire LEP secures cash incentives for small businesses taking on apprentices
Gloucestershire Local Enterprise Partnership has secured £184,000 to help small and medium sized businesses take on an apprentice and drive economic growth.
Gloucestershire LEP wants to encourage more… Continue reading →
http://www.greenocktelegraph.co.uk/news/greenock/articles/2012/06/08/430276-six-win-apprenticeships/

Six win apprenticeships
Elaine Grundy • Published 8 Jun 2012 16:00
SIX young people have secured apprenticeships through the Trust Employability Services scheme.
Three of the group are working on the refurbishment of the old Gourock High building, which… Continue reading →
http://allafrica.com/stories/201206080804.html

Tunisia: Programme of Support to Education and Employability Under Focus at Seminar
Tunis — The Programme of Support to Education, Training, Higher Education and Employability, launched in January 2011, was at the centre of a one-day co-ordination… Continue reading →
http://feweek.co.uk/2012/06/08/great-debate-on-teaching-and-learning/
Great Debate on Teaching and Learning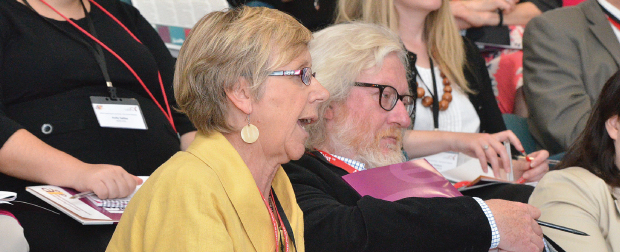 Joy Mercer, AoC and Bob Powell, Holex, offered opinions and views from the floor
Apprenticeships were fiercely debated at the Association of Employment and Learning Providers (AELP) conference, with a diverse panel of… Continue reading →
British People (@itsohsobritish)
08/06/2012 19:17
INSTALLING SUMMER….. ███████████████░░░░░░░░░░░░░░ 45% DONE. Installation failed. 404 error: Season not valid in UK
Paul Champion
www.paulchampionuk.com
www.apprenticeshipblog.com
http://www.niace.org.uk/news/new-learning-resources-for-unison-members?src=fp2nd
New learning resources for UNISON membersFriday, June 8, 2012 – 14:20
The NIACE survey of UNISON members and subsequent report, Skilled for Work (2011), showed that 16% of UNISON members (potentially 210,000) are not confident to apply for… Continue reading →